About Us
The Warner Music Group / Blavatnik Family Foundation Social Justice Fund (WMG/BFF SJF) is a ten-year $100 million fund established in June 2020, in the wake of George Floyd's murder and the killings of countless other Black and marginalized individuals at the hands of people in positions of privilege and power.
We Support
Our Mission
The WMG/BFF SJF invests in organizations around the globe that build more just and equitable communities and create real change in the lives of historically underserved and marginalized people. We focus our investments on organizations that are led by and work to benefit affected populations, principally Black populations, in their intersectional dimensions. Our sustained, long term investments focus on our three key strategic pillars: education, arts and culture, and criminal justice reform, with the belief that work in these areas will aid in dismantling structural racism and advancing equity and justice for all people.
WHAT WE DO
Grantmaking. Through our Core Fund, SJF Repertoire Fund, and Resilience Fund, we counter the chronic underinvestment of organizations led by Black and historically marginalized people.
Capacity-Building. We provide training, technical assistance and coaching to our Core Fund Grantee Partners to strengthen operations in fundraising, financial management, HR, IT, marketing and beyond. With greater sustainability, our grantee partners are positioned to deepen their impact and influence.
Community-Building. Through our Grantee Convening and networking opportunities, we connect global racial justice movement leaders with each other — and their music industry peers — to exchange ideas, innovate and collaborate.
NEWS
FISCAL PARTNER
EXECUTIVE DIRECTOR
Lorelei Williams currently serves as Executive Director of the Warner Music Group / Blavatnik Family Foundation Social Justice Fund (WMG/BFF SJF). The WMG/BFF SJF drives racial justice at the intersection of culture and systemic change. Previously, Lorelei served as SVP of Grant Programs at Comic Relief U.S., a nonprofit that leverages the power of entertainment to help address child poverty. Prior to this, Lorelei spent 15+ years advising non-profit and philanthropic clients in the U.S., Brazil, and South Africa. She is a graduate of Yale and Harvard universities.
Board of DirectorS
Temi Adeniji
Managing Director, WM South Africa / SVP, Sub-Saharan Africa Strategy and SVP, Special Projects at WMG
Mark Baker
SVP, Public Policy & Government Relations at WMG
Val Blavatnik
Blavatnik Family Foundation
Tanya Coke
Director of Gender, Racial and Ethnic Justice at the Ford Foundation
Austin Daboh
EVP at Atlantic Records UK
Shawn Gee
President of Live Nation Urban / Principal and Partner at Live Nation's Maverick Management
Camille Hackney
Chief Partnerships Officer at Atlantic Records / Head of Global Brand Partnerships at WMG
Paul Henderson
Executive Director at the San Francisco Department of Police Accountability (DPA)
Alencia Johnson
Advocate & Political Strategist / Chief Impact Officer & Founder of 1063 West Broad
Michael Lynton
Chairman at Snap Inc.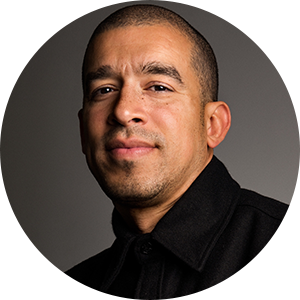 Riggs Morales
SVP, Urban A&R at Atlantic Records
Ryan Press
President, A&R, U.S. at Warner Chappell Music
Maurice Stinnett
Global Head of Equity, Diversity and Inclusion at WMG
Mona Sutphen
Senior Advisor at The Vistria Group LLC
Peter L. Thoren
Executive Vice President, Access Industries, Inc.
Eric Wong
President & Chief Marketing Officer, Warner Recorded Music at WMG
Contact us